STOLEN Ref: 2005-001 - 5" Gauge Class 08 Diesel outline "Charleton"
---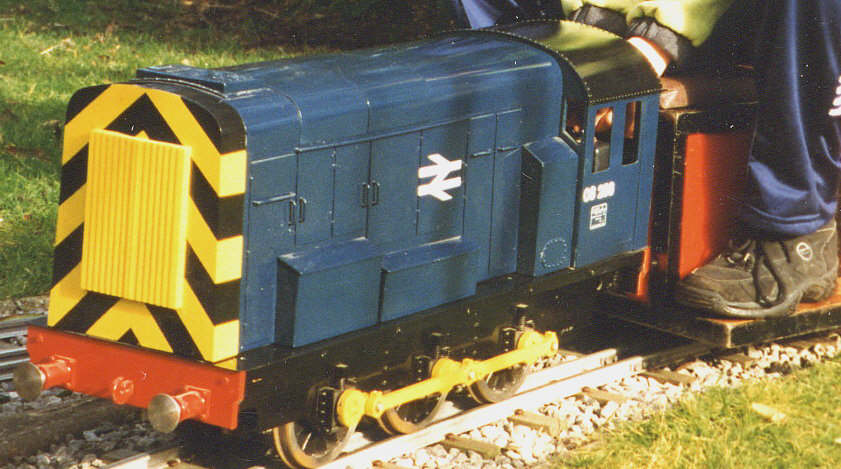 ---
This model was stolen from the Workington area of Cumbria in June/July of 2004
Length: approx 30"
Width: approx 10"
Height: approx 12"
Weight: approx 80lbs
Club locomotive of West Cumbria Guild of Model Engineers. Dark blue metal bodywork. Yellow/black tiger striped cast ally front end. Toolboxes solid teak painted with ally tops (painted blue). Controller accessed through cab to ally panel. Home made electronic speed control using now outdated power transistors. Dint on roof where once dropped.
If you have any information on this model please contact Cumbria Constabulary - Workington Police on 01900 602422, Quote Crime Number UA33896/104 - Workington
You can also send information by email to stoleninfo@modelsecure.com
[First published:25 February 2005, Updated: 4 July 2005]
---
---
All information on this site is copyright © Andrew J Clark