STOLEN Ref: 2000-017 - 5" Gauge LNER B1 Springbok, No. 1000
---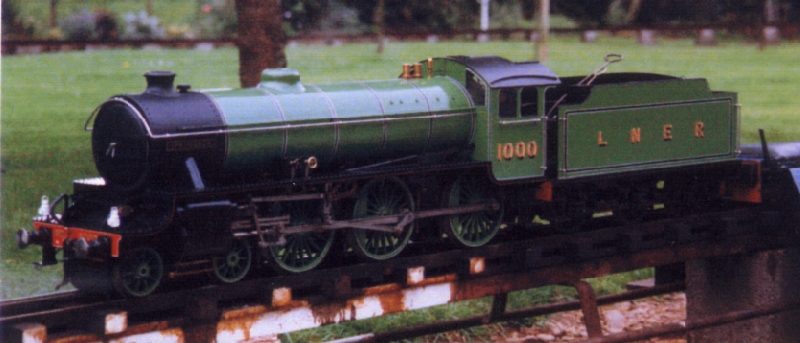 ---
This locomotive was stolen from the North Wales area of the U.K. during the night of 28th September 2000. The loco has a substantial number of distinguishing marks including those described below.
Dimensions - (loco and tender) 65½".
Weight - approximately 220lbs.
Distinguishing Marks
The loco differs from the original Martin Evans drawings as follows:
The running boards are raised higher to eliminate the need for a raised plate over the expansion links;
There are six hinged lid lubricator boxes mounted three either side to lubricate the axle boxes. All six have two feed pipes, the back four have one dummy pipe, the front two have one feed pipe to the slidebars;
There are two individual clutch drive cylinder lubrication boxes mounted on the left hand running board, driven by a rod from the top back face of the left hand expansion link;
There are two in-line lubrication check valves mounted behind the left hand slidebars;
Brass oval makers nameplates are mounted on the main frames in front of the smokebox;
Two injectors are mounted inside the frames beneath the cab;
Rectangular holes of 1½" x 1" in the frames provide access to the blowdown valves;
There is a separate checkvalve for the emergency hand pump;
The injector valves have a one-piece spindle and wheel;
The reversing screw has a right hand thread and only one operating handle;
The firehole door is made from stainless steel;
The tender has fully working springs;
The tender splash dome is not removable;
A small hinged hatch on the tender allows access to the emergency hand pump.
If you have any information relating to the loss of this engine please contact North Wales Police, Colwyn Bay, by telephoning (+44) 01492 5111110 and quoting crime reference FL500783200
(more photographs follow)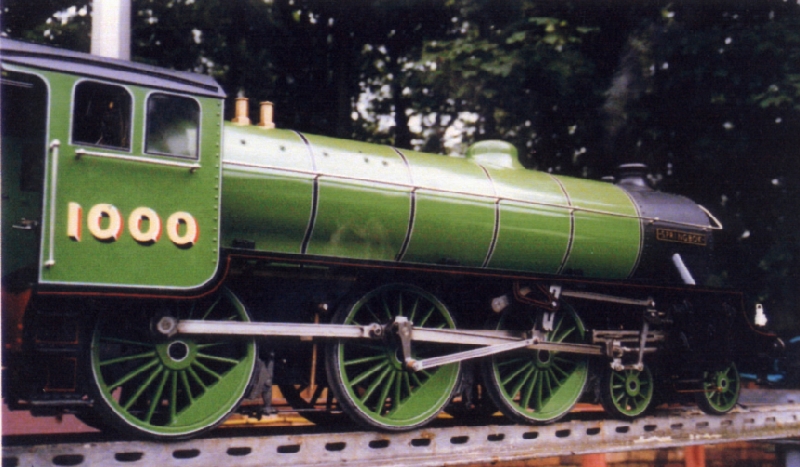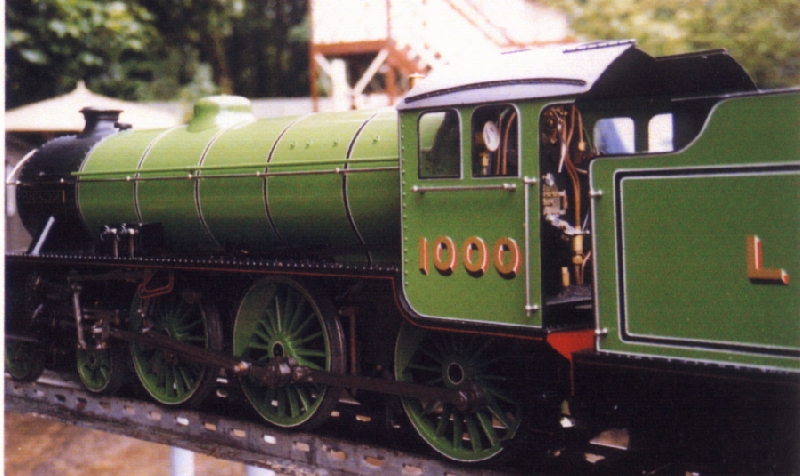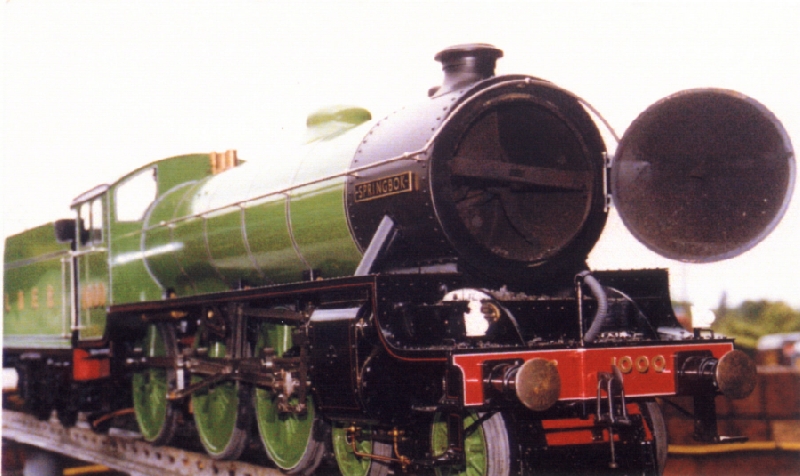 [First published: 22 November 2000, Updated: 22 November 2000]
---
---
All information on this site is copyright © Andrew J Clark