STOLEN Ref: 2000-008 - 3½" Gauge "Hielan Lassie"
---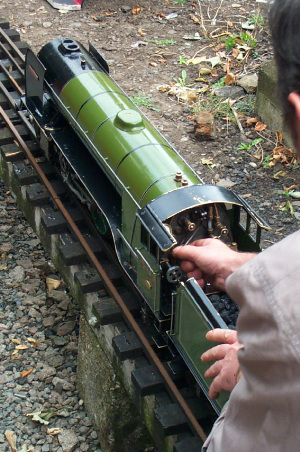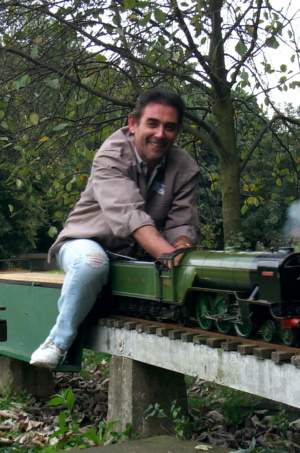 ---
This loco was stolen on 18th February 2000 from the Leicester area in the U.K. If you have any information on it's whereabouts contact - Leicester Police, PC 1234, tel: (+44) (0)1162 222222 and quote Police Crime No. ES/350/00-8
Named HC HORRICKS and carrying number 401 - this is the Leicester SME club engine. The loco is finished in the usual green livery, but has some identifiable features; the grate is almost worn out, one of the rams in the lubricator is pitted, the steam injector is fitted but not functioning and is soldered up (under the foot plate). The steam collector (dome) is not the usual banjo shape - more of an oval.
The locomotive carries other distinguishing marks.
Dimensions - length (loco and tender) 55½", boiler diameter 4½", driving wheel diameter approx. 5".
[First published: 19 February 2000, Updated: 19 February 2000]
---
---
All information on this site is copyright © Andrew J Clark