STOLEN Ref: 2000-006 - 7¼" Romulus
---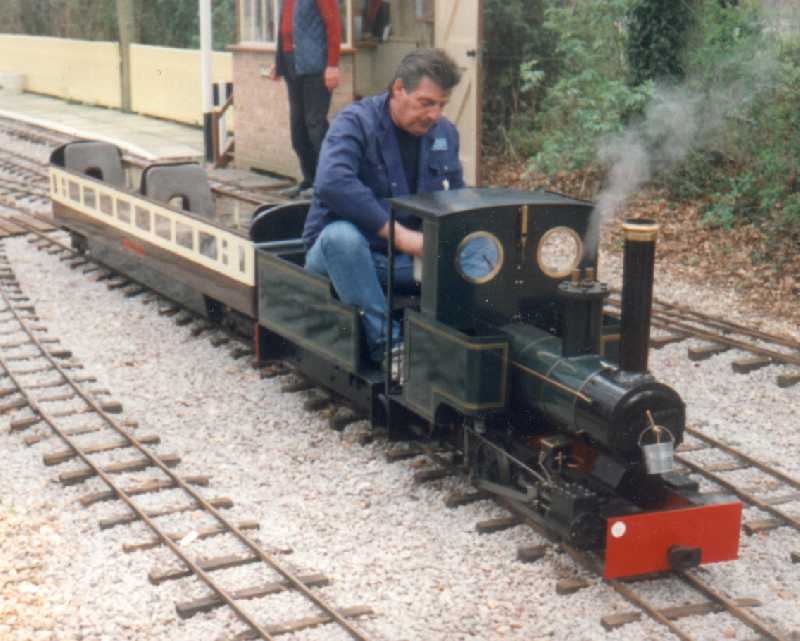 ---
This 7¼" gauge Romulus was taken from it's trailer in the Enfield area on 26th January 2000. If you have any information on its whereabouts please contact Ponders End Police (tel) (+44) (0)181 345 4441, quoting police incident no. 5202536/00E
The engine is named "Tally Ho" on the cabside and painted dark green with gold lining to both the engine and tender. The tender is designed for the driver to sit fully inside it and it has a water compartment built in. The tender has a hand brake fitted between the leg space - the tender is of a "mail line" design rather than the conventional narrow gauge type.
The engine has a cab with coal bunkers on either side of the steel boiler. It is fitted with twin injectors. The engine couplings are of the buck-eye type and are fitted with removable pins. The frames are fitted with removable plates under the smokebox and the rear of the firebox to bolt the engine to a trailer for transportation. The regulator is of the "built-in" type fitted directly to the backhead. The chimney is removable and is decorated with a brass cap.
The engine has other distinguishing markings.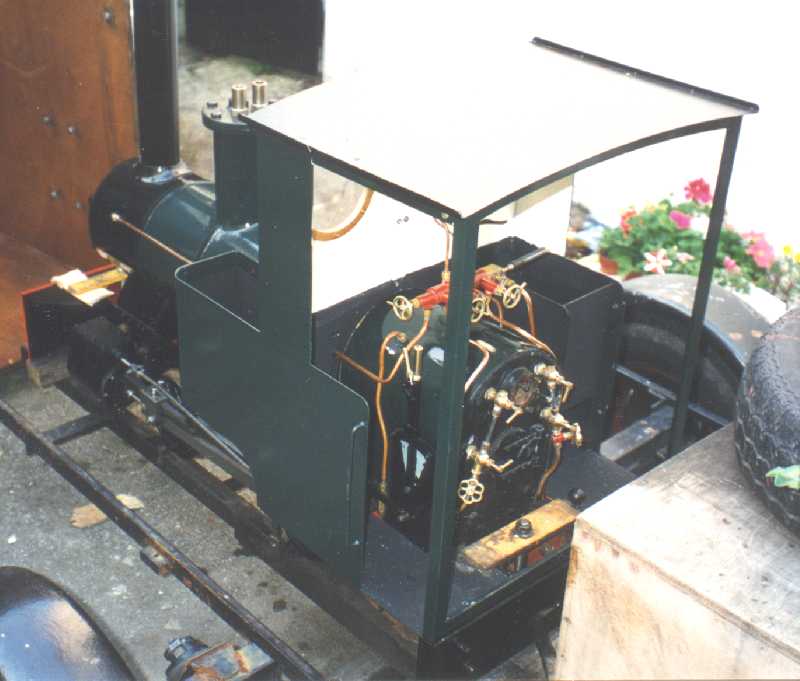 [First published: 27 January 2000, Updated: 20 February 2000]
---
---
All information on this site is copyright © Andrew J Clark