STOLEN Ref: 1999-004 - Spitfire Aeroplane
---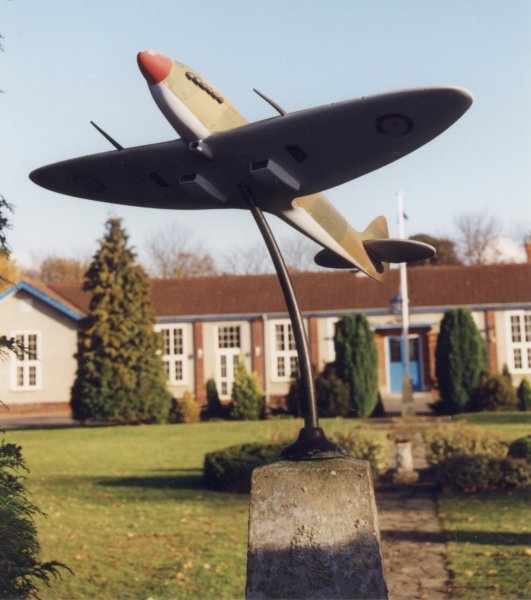 ---
An urgent appeal is being made to help find a model Spitfire aeroplane that was stolen from outside the Royal Air Force (RAF) officers' mess in Farnborough, Hampshire, U.K., between Friday 29 January 1999 and Monday 1 February 1999.
The model has resided in the grounds of the mess at the Defence Evaluation and Research Agency since June 1950. It was originally presented to the Royal Aircraft Establishment (RAE) by Vickers Armstrong Supermarine, builders of the Spitfire, to commemorate the close links between the two during the Second World War. It was unveiled by the Chief designer of Supermarine, Mr. Joe Smith.
The model is large and very heavy, being made from a tungsten type metal and it was mounted on a metal rod. The thieves cut through the base of this metal rod, so it may well still be attached to the aircraft. The model is painted and has a wing-span of about 2 ft (61 cm). The fuselage (body) is about 30 inches (76 cm) long.
In view of its unique history, the model is considered to be "priceless", and the British Ministry of Defence Police are appealing to anyone who can help in solving the crime.
[First published: 12 April 1999, Updated: 12 April 1999]
---
---
All information on this site is copyright © Andrew J Clark